Skip to Main Content
It looks like you're using Internet Explorer 11 or older. This website works best with modern browsers such as the latest versions of Chrome, Firefox, Safari, and Edge. If you continue with this browser, you may see unexpected results.
Background Information
As you begin your research, you may find that you need general background information about your topic. Sacred Heart University Library has a number of print and electronic reference materials to help you. Below is a brief selection of titles relevant to Philosophy, Theology & Religion that are available through the library. Do keep in mind, however, that this is only a small sample of the works we have available. Utilize the search features shown under the "Finding Books" tab for a brief guide to searching the catalog.
You can also access Credo Reference, which contains information from more than 3.5 million full-text entries in over 750 reference books. For help with searching Credo, click on the icon below.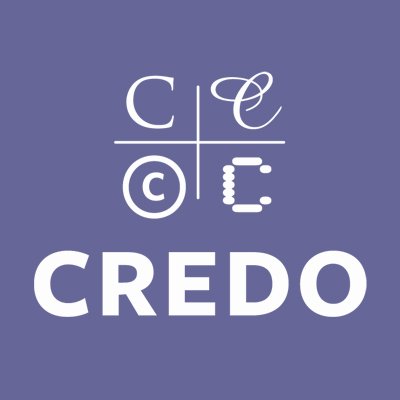 History database with full text from more than 1,620 reference books, encyclopedias and non-fiction books, full text from more than 150 leading history periodicals, plus biographies and historical documents, photos, maps, & videos.
Full-text articles on U.S. history from 120 journals and over 2,000 reference works. Also contains over 59,600 primary documents; and biographies, photos, maps, and videos.
Biography database combining the original profiles of Wilson Biographies Plus Illustrated, plus the periodicals coverage of Biography Index, full-text articles, page images, and abstracts from a range of Wilson databases.
Print Reference Sources
A Book of Irish Quotations

by

Introductory Dictionary of Theology and Religious Studies

Call Number: REF PN6080 .B66 1984

ISBN: 0872431274

Publication Date: 1985-06-01

Dictionary of Celtic Myth and Legend

by

Call Number: REF BL900.G73 1992

ISBN: 0500015163

Publication Date: 1992-02-01

Dictionary of Celtic Mythology

by

Call Number: REF BL900.E45 1992

ISBN: 0874366097

Publication Date: 1992-05-28

Documents on Irish Foreign Policy

by

Call Number: REF DA964 .A2 D63 v.1 - v.7

ISBN: 9781874045632

Publication Date: 1998-11-01

English-Irish Dictionary : With Terminological Additions and Corrections

by

Aim of the dictionary is to provide Irish equivalents for English words and phrases in common use/ primarily based on current usage (of the time) and draws on the older literary language or on neologisms only where the living speech of the Gaeltacht is found wanting/ Tomás de Bhaldraithe (1916-1996) was an Irish language scholar and lexicographer born in Limerick/ He adopted the use of the Irish language version of the name in both Irish and English. He received his second level education at Belvedere College in Dublin/ He is best known for this English-Irish Dictionary, which forced a resolution of many long-standing controversies about the literary standard for Irish/ His stance on standard forms and spellings was supported by Éamon de Valera despite opposition from traditionalists in the Department of Education, and the work is widely seen as an important benchmark in Irish scholarship/ In 1960 he was appointed professor of modern Irish language and literature in University College Dublin, where he developed an impressive archive of material on Irish dialects. Much of the material in this archive was later used as the basis of Niall Ó Dónaill's Foclóir Gaeilge-Béarla, published in 1978, for which he was consulting editor/ Also during the 1970s, de Bhaldraithe translated the Irish language diary of Amhlaoibh Ó Súilleabháin into English. It was then published by Mercier Press as, The Diary of an Irish Countryman. The language laboratory which he set up in UCD was the first of its kind in any university in Ireland. His interest in seanchas (folklore) led to his publication of Seanchas Thomáis Laighléis in 1977, while his earlier work includes the ground-breaking study of the Cois Fharraige dialect, Gaeilge C..

Call Number: REF PB1291.D42 1998

ISBN: 1857910362

Publication Date: 1998

Ireland: A Reference Guide From the Renaissance to the Present

by

Call Number: DA911.M34 2006

ISBN: 9780816053780

Publication Date: 2006-07-01

The Lore of Ireland

by

Call Number: REF GR153.5 .O156 2006

ISBN: 1843832151

Publication Date: 2006-04-20

Poets of Great Britain and Ireland, 1945-1960

by

Call Number: REF PR610 .P56 1984

ISBN: 0810317052

Publication Date: 1984-06-15

The Encyclopedia of Ireland

by

Call Number: REF DA906 .E52 2003b

ISBN: 9780300094428

Publication Date: 2003-08-11
Electronic Reference Sources